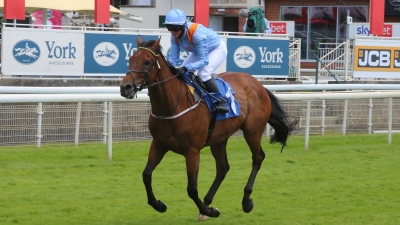 Flymetothestars at York
---
Posted by MWE: 7.10 AM Friday 23 July 2021



Today we can announce the official retirement of the wonderful Flymetothestars.

A runner up in the Ebor Handicap in 2017 when trained by Sir Mark Prescott, 'Fly Me' has told us that he is ready to put his feet (hooves) up and enjoy the five-star hospitality of Mick and David Easterby retirement.

Fly Me will live here for the full course of his natural life. He won't ever be raced again and he will enjoy the freedom to roam in the ample paddocks. He has currently eleven companions, who are either ready to go into training or resting, along with a hillside, a bridge, a woodland and plenty of shelter from the sunshine should he wish to cool down. Fly Me is free to live his life as he pleases in an acreage that would accommodate the pitch at Wembley Stadium over thirty times and we wish him many years of happiness and contentment.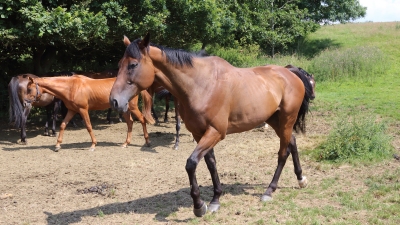 A wonderful and happy retirement awaits

---






Every Tuesday morning we update the BHA ratings.

| | |
| --- | --- |
| | Tue 21 September 2021 Link |










Two year old Le Beau Garcon made it two wins from three starts at Redcar today.

| | |
| --- | --- |
| | Tue 14 September 2021 |










A huge thank you to everyone who came along and helped us raise money for Racing Welfare.

| | |
| --- | --- |
| | Sun 12 September 2021 Link |










Joanna Mason and Yorkshire Lady record third win of 2021.

| | |
| --- | --- |
| | Sun 12 September 2021 |










Casilli and Sam's Call both score on the Westwood.

| | |
| --- | --- |
| | Sun 29 August 2021 |










Sandwiches and a look round the yard with our latest Syndicate.

| | |
| --- | --- |
| | Sat 28 August 2021 Link |