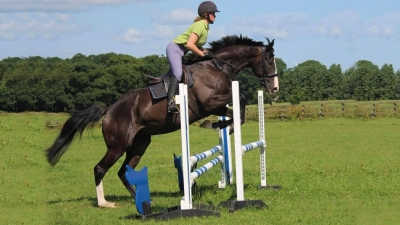 Winterburn is proving himself a superb jumper
---
Posted by MWE: 3.15 PM Friday 23 July 2021



Winterburn is a bit of a looker to say the least! By Fulbright, he is a big strong black gelding and was intended to run under rules. However, lacking the pace for racing his story really began when he was taken on by Maggie Sunter. Maggie lives in the Yorkshire Dales and this is where Winterburn would learn his new trade.

Maggie tells his story.

"The lovely Winterburn came to me in November 2020 since he's been here we have been hacking him, doing groundwork, flat work and pole work. He has done some in hand showing and a camp and is proving to be an excellent and safe jumper, on his course of coloured jumps and he is also doing cross country. Winterburn also gets plenty of down time in the field. His work includes regular breaks as he still needs to grow and mature. I'm aiming to do a young horse class with him".

"I'm really excited about Winterburn's future".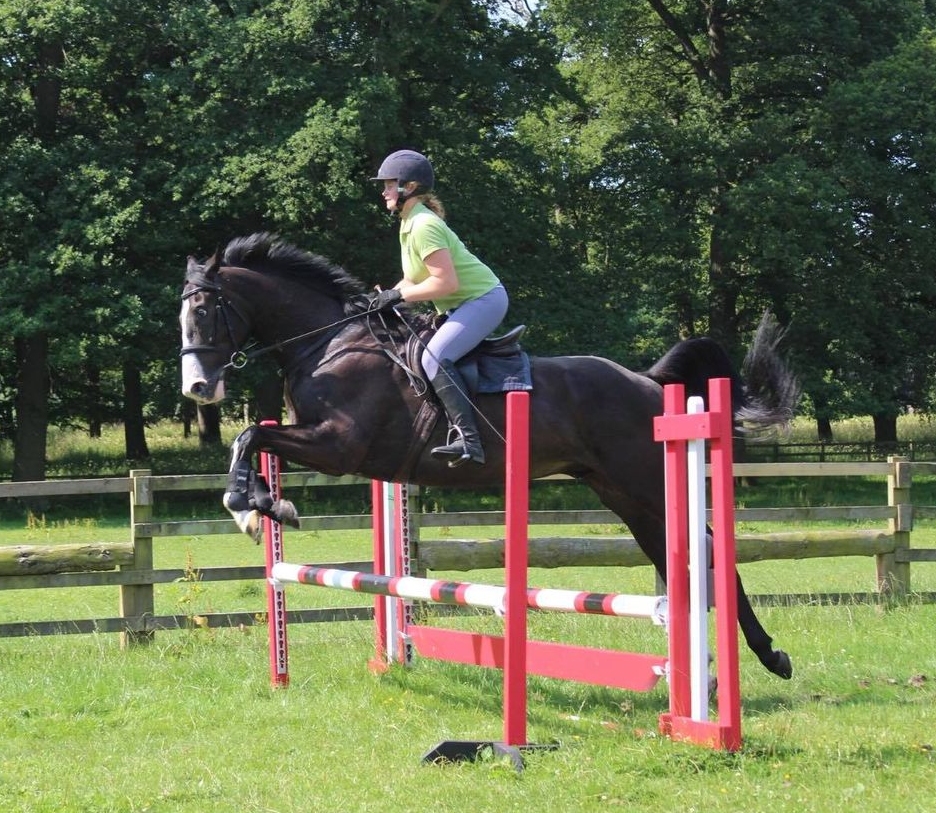 Winterburn retired in 2020

---






Every Tuesday morning we update the BHA ratings.

| | |
| --- | --- |
| | Tue 21 September 2021 Link |










Two year old Le Beau Garcon made it two wins from three starts at Redcar today.

| | |
| --- | --- |
| | Tue 14 September 2021 |










A huge thank you to everyone who came along and helped us raise money for Racing Welfare.

| | |
| --- | --- |
| | Sun 12 September 2021 Link |










Joanna Mason and Yorkshire Lady record third win of 2021.

| | |
| --- | --- |
| | Sun 12 September 2021 |










Casilli and Sam's Call both score on the Westwood.

| | |
| --- | --- |
| | Sun 29 August 2021 |










Sandwiches and a look round the yard with our latest Syndicate.

| | |
| --- | --- |
| | Sat 28 August 2021 Link |