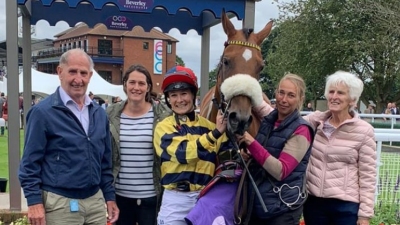 Casilli
---
Posted by MWE: 4.55 PM Sunday 29 August 2021



Joanna Mason was the jockey in form at Beverley this afternoon, riding a double on Casilli and Sam's Call .

Casilli, a diminutive filly with a huge heart, has now recorded five career wins for owners Mr & Mrs Tinning, Mrs Wallis and Mr Hollings.

Sam's Call completed the double, winning for the first time in his career and carrying the colours of Lee Westwood's Westy Partnership.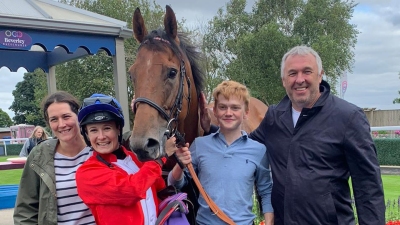 Sam's Call

---






Every Tuesday morning we update the BHA ratings.

| | |
| --- | --- |
| | Tue 21 September 2021 Link |










Two year old Le Beau Garcon made it two wins from three starts at Redcar today.

| | |
| --- | --- |
| | Tue 14 September 2021 |










A huge thank you to everyone who came along and helped us raise money for Racing Welfare.

| | |
| --- | --- |
| | Sun 12 September 2021 Link |










Joanna Mason and Yorkshire Lady record third win of 2021.

| | |
| --- | --- |
| | Sun 12 September 2021 |










Sandwiches and a look round the yard with our latest Syndicate.

| | |
| --- | --- |
| | Sat 28 August 2021 Link |










Joanna Mason and La Rav 16/1 winners on the Westwood.

| | |
| --- | --- |
| | Sat 28 August 2021 |