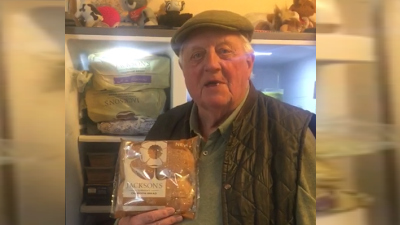 ---
Posted by MWE: 2.15 PM Friday 26 April 2019



Today the wonderful people at Jackson's bakery sent me some of their NEW white, brown and seeded rolls!

Each batch is lovingly baked in Yorkshire with the same fresh and tasty goodness found in our bloomers.

I absolutely love them and I'd recommend everyone to buy them, they're perfect for a summer barbecue or just to eat with butter!
---

Details here

---






Racing is planned to resume at Newcastle on 1st June 2020.

| | |
| --- | --- |
| | Tue 26 May 2020 Link |










Jumps winner produces colt foal by Coach House

| | |
| --- | --- |
| | Tue 19 May 2020 Link |










Track record breaking mare gives birth to Pastoral Pursuits filly.

| | |
| --- | --- |
| | Sat 16 May 2020 Link |










Half brothers have been winning in the last six months. Shares now available.

| | |
| --- | --- |
| | Wed 06 May 2020 Link |










I'm nominating some of my clients to take the raw egg challenge for charity.

| | |
| --- | --- |
| | Tue 05 May 2020 Link |










Outstrip filly born this afternoon.

| | |
| --- | --- |
| | Thu 30 April 2020 |