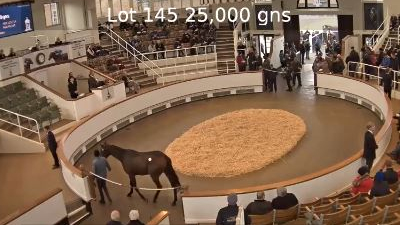 ---
Posted by MWE: 12.50 PM Monday 28 October 2019



Luzum, Clifton and Kannapolis were today sold out of the yard at the Tattersalls Horses In Training Sales.

Going through the ring just after 12:45 this afternoon recent winner Kannapolis was purchased for £25,000 by Highflyer Bloodstock whilst Clifton (purchased by Saad Al Jallal) and Luzum (purchased by Josef Seide) will continue their careers abroad.

We wish the new owners all the best with their horses.
---

Tattersalls catalogue linked here

---






Jumps winner produces colt foal by Coach House

| | |
| --- | --- |
| | Tue 19 May 2020 Link |










Track record breaking mare gives birth to Pastoral Pursuits filly.

| | |
| --- | --- |
| | Sat 16 May 2020 Link |










Half brothers have been winning in the last six months. Shares now available.

| | |
| --- | --- |
| | Wed 06 May 2020 Link |










I'm nominating some of my clients to take the raw egg challenge for charity.

| | |
| --- | --- |
| | Tue 05 May 2020 Link |










Outstrip filly born this afternoon.

| | |
| --- | --- |
| | Thu 30 April 2020 |










Five year old pony now offered for sale. Totally sound and robust.

| | |
| --- | --- |
| | Mon 20 April 2020 Link |