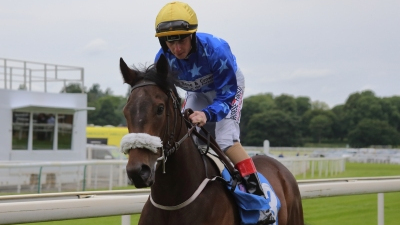 ---
Posted by MWE: 6.15 PM Thursday 27 February 2020



We have a few shares available in the Laura Mason Syndicate for 2020.

In 2019 we had a total of 66 runners at 19 different tracks, making it one of the best value packages around, and now we prepare for 2020 with some new horses and new members!

Come and join us for what promises to be an exciting 2020!
---

Details here

---






We have a little capacity for horses temporarily out of training. £120 a week kept in light work.

| | |
| --- | --- |
| | Sun 05 April 2020 Link |










We are taking the current outbreak very seriously here at Mick Easterby's.

| | |
| --- | --- |
| | Sun 05 April 2020 Link |










We're locked down here at New House Farm so I'm getting on with some of the jobs.

| | |
| --- | --- |
| | Sun 05 April 2020 Link |










Darkandstormy's foal is progressing well

| | |
| --- | --- |
| | Sat 04 April 2020 Link |










BHA announces delay of the resumption of jump racing until the beginning of July.

| | |
| --- | --- |
| | Thu 02 April 2020 Link |










Unbelievable event recorded at Norton Grove Stud near Malton this morning

| | |
| --- | --- |
| | Wed 01 April 2020 Link |