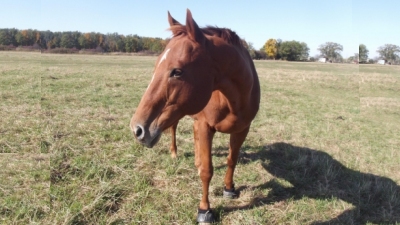 ---
Posted by MWE: 6.15 PM Thursday 23 January 2020



Without Prejudice joined us in 2011 and raced in the colours of Ash Saha and then the Tri Nations Racing Syndicate. He had previously been owned by Michael Tabor and recorded wins at the top UK racecourses of Newmarket and York.

After joining us here in Sheriff Hutton he was a winner at Leicester in September 2011 and was retired from racing in 2012 after running at Wolverhampton.

He is enjoying his retirement in Canada, many miles away from Sheriff Hutton, and is known as 'Samson'!
---

Details here

---






Filly to debut after racing's long break.

| | |
| --- | --- |
| | Tue 26 May 2020 Link |










Shares in six horses for £100 per month

| | |
| --- | --- |
| | Thu 27 February 2020 Link |










Mick Easterby Racing are looking for an apprentice jockey to ride in 2020.

| | |
| --- | --- |
| | Sun 16 February 2020 Link |










Three year old half sister to winners Bowson Fred, Black Annis Bower and Towbee rehomed.

| | |
| --- | --- |
| | Wed 05 February 2020 Link |










11 year old winning jumper finds home at Rosedale

| | |
| --- | --- |
| | Sun 26 January 2020 Link |










Ten times winner heads for a new life at Pickering.

| | |
| --- | --- |
| | Thu 23 January 2020 Link |