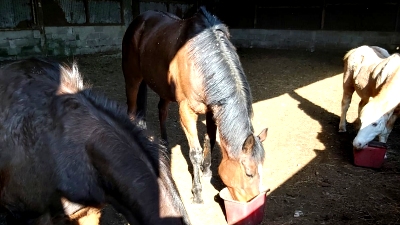 ---
Posted by MWE: 2.15 PM Wednesday 25 March 2020



Eleven times winner Itlaaq left the yard for the final time today to begin his retirement with Jane Bedford at Wold Newton.

He will best be remembered for his three wins in lady amateur rider's races for Serena Brotherton in 2018 when he was 12 years old.

Everyone at the yard wishes him a happy retirement.
---

Itlaaq

---






Every Tuesday morning we update the BHA ratings.

| | |
| --- | --- |
| | Tue 15 September 2020 Link |










Filly to debut after racing's long break.

| | |
| --- | --- |
| | Tue 26 May 2020 Link |










We have a little capacity for horses temporarily out of training. £120 a week kept in light work.

| | |
| --- | --- |
| | Sat 18 April 2020 Link |










A few tales about one of my favourite racehorse owners.

| | |
| --- | --- |
| | Wed 25 March 2020 Link |










The submissions from our wonderful Facebook followers

| | |
| --- | --- |
| | Mon 23 March 2020 Link |










Can everyone please stop panic buying food and stripping the shelves in the shops.

| | |
| --- | --- |
| | Sun 22 March 2020 |