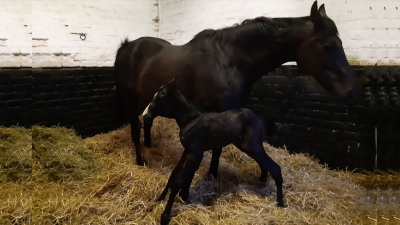 ---
Posted by MWE: 11.15 PM Tuesday 19 May 2020



Black type jumps winner Jaunty Flight has produced a flashy colt foal by Coach House.

He was born at Norton Grove Stud this evening and is the last of this year's foals. He is a good size and beautifully marked.

Coach House is of course also the sire of last season's two year old winning filly Bankawi.

The colt foal has been given the stable name 'Flash'.
---

Details here

---






Every Tuesday morning we update the BHA ratings.

| | |
| --- | --- |
| | Tue 15 September 2020 Link |










Filly to debut after racing's long break.

| | |
| --- | --- |
| | Tue 26 May 2020 Link |










Track record breaking mare gives birth to Pastoral Pursuits filly.

| | |
| --- | --- |
| | Sat 16 May 2020 Link |










I'm nominating some of my clients to take the raw egg challenge for charity.

| | |
| --- | --- |
| | Tue 05 May 2020 Link |










Outstrip filly born this afternoon.

| | |
| --- | --- |
| | Thu 30 April 2020 |










Five year old pony now offered for sale. Totally sound and robust.

| | |
| --- | --- |
| | Mon 20 April 2020 Link |