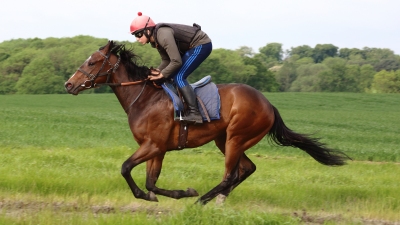 ---
Posted by MWE: 2.15 PM Wednesday 18 November 2020



Ten shares are now available in Skye Dreaming who will go novice hurdling.

The cost will be £125 per calendar month and is on a lease basis, to include owners' badges, yard visits and a share in the winnings.

Please contact us by text or WhatsApp on 07583 000 389 for details.
---

Skye Dreaming profile here

---






Every Tuesday morning we update the BHA ratings.

| | |
| --- | --- |
| | Tue 01 December 2020 Link |










Racehorse ownership for £100 a month

| | |
| --- | --- |
| | Mon 23 November 2020 Link |










A short story about the dentist from my childhood

| | |
| --- | --- |
| | Wed 18 November 2020 Link |










Albert's Back and Brian Hughes win the 100% Racing TV Profits Back To Racing Handicap Hurdle.

| | |
| --- | --- |
| | Sat 14 November 2020 Link |










Exciting opportunity for an owner to take the horse for six months pre-training.

| | |
| --- | --- |
| | Wed 11 November 2020 Link |










Winning duo sold at the 2020 Autumn Horses In Training Sales.

| | |
| --- | --- |
| | Thu 29 October 2020 |