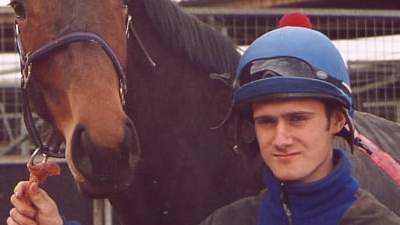 ---
Posted by MWE: 7.10 AM Wednesday 06 January 2021



Paul Mulrennan has joined an elite band to have ridden 100 winners for the yard.

Paul rode his 100th winner for Mick Easterby in Great Britain yesterday when Choosey won at Wolverhampton. However, his tally stands at 101 as in 2016 he also became the only jockey to ride a winner for Mick Easterby outside of Great Britain, when Perfect Pasture won at The Curragh.

Paul joins Terry Lucas, Eddie Hide and Nathan Evans who have reached the 100 winner mark.
---

Paul Mulrennan's Mick Easterby-trained winners

---






Every Tuesday morning we update the BHA ratings.

| | |
| --- | --- |
| | Tue 19 January 2021 Link |










Three racehorses to run on the flat in 2021 and 2022.

| | |
| --- | --- |
| | Wed 06 January 2021 Link |










Choosey was a winner at Wolverhampton this evening for Paul Mulrennan.

| | |
| --- | --- |
| | Tue 05 January 2021 Link |










Another story from the archives!

| | |
| --- | --- |
| | Tue 05 January 2021 Link |










The full list of horses in training at MW Easterby's.

| | |
| --- | --- |
| | Thu 31 December 2020 Link |










Joanna Mason records her first winner as a professional jockey.

| | |
| --- | --- |
| | Thu 31 December 2020 Link |