Sold Out
It's finally here! Mick and David Easterby's "100 Club".

We are inviting 100 members to join us with a couple of exciting two year olds for 2022 and 2023. And there will be a little twist at the end with a trip to Tattersalls or Goffs in October 2023! The horses are at present taking their first steps in their journey to the racecourse and are now being ridden.

In October 2023 we will enter the horses in the sales at Tattersalls or Goffs. We'll see if we can make a profit which if realised will be distributed amongst the 100 owners pro rata.

Prices will be all inclusive of training fees, jockeys' and vets' fees, race entry fees, trainers' expenses and of course your trainer's outlay on Werther's sweets.

The package will run the course of two flat seasons (2022 and 2023) and will include:

- Open mornings at the stable to watch the horses work
- Badge draws
- Progress reports on the club horses
- A WhatsApp group with regular news
- Post-race jockeys' reports
- Racing insights from Mick and David
- Naming competition for the horses
- Club lapel pin on signup

Price:
---
There are two options to join the 100 Club, giving you membership for the 2022 and 2023 flat seasons.

A &pound1,000 one off payment.

A &pound110 deposit plus 19 monthly payments of &pound55.

To secure your place, the &pound110 deposit can be made by Paypal here.

Payments are inclusive of all costs and include a 1% share in each horse. There is nothing else to pay other than the prices listed above.

The forms are here.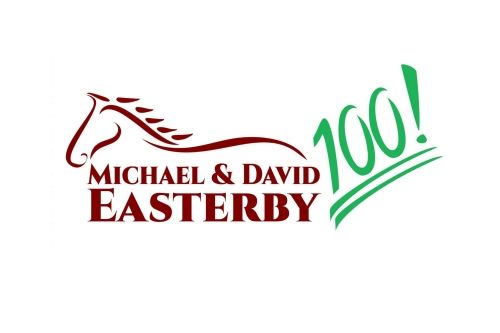 Horses
---
King Of The Jungle
Bay Of Hope
---
100club@mickeasterby.co.uk

Entries and Runners