| | |
| --- | --- |
| (GB) | |
---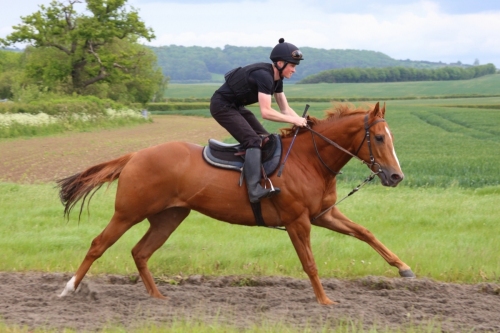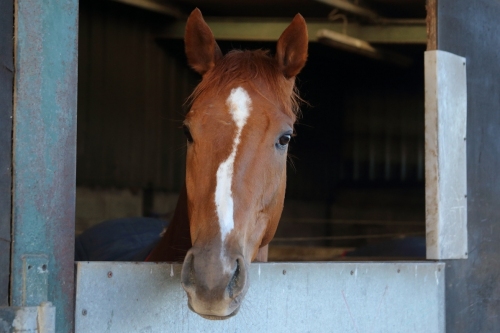 Reg Bond And John Blackburn

Uh Oh Chongo

(GB)



AGE: 3

GENDER: gelding

COLOUR: chestnut

FOALED: 13 February 2016

SIRE: Monsieur Bond
DAM: Champagne Katie

STABLE NAME: Chongo



BREEDER: Bond Thoroughbred Corporation

PASSPORT IMAGE: Link

FOALED BY: Norton Grove Stud

SALE STATUS: For sale

PRICE: On application

OWNER: Reg Bond And John Blackburn

TRAINER: MW Easterby (Sheriff Hutton)

TURF RATING: 52 (-4)

RACES:

8

3RD:

1






---

Chestnut gelding by Monsieur Bond out of the Medicean mare Champagne Katie, he showed form in novice events and is running in handicaps as a three year old.

---

Name: Danger Island was a live-action serialized drama screened in the late 1960s. One of the characters was called Chongo and spoke only in a series of monkey-like chatters and bird calls. Chongo frequently found himself in trouble on the island, which is when you'd hear the catchphrase of the series, "Uh oh, Chongo!"

---





---

MONSIEUR BOND (IRE), Chesnut horse, 2000, by Danehill Dancer (IRE), out of Musical Essence, by Song. Won 6 races, value £219,396, at 2 to 4, from 6 furlongs to 7 furlongs, Duke of York Stakes, York, Gr.2, Gladness Stakes, Curragh, Gr.3, Vaillant Fortune Stakes, Epsom Downs, L, also placed second in Dubai Duty Free Mill Reef Stakes, Newbury, Gr.2, Charlton Hunt Supreme Stakes, Goodwood, Gr.3, City of York Stakes, York, L, and third in Sky Bet Thirsk Classic Trial, Thirsk, L. Retired to Stud in 2005.

Full pedigree can be downloaded in PDF format here. Click here to contact Mr Easterby for more details.



---
There are currently no entries for this horse.
(GB)



chestnut gelding



13 February 2016

Monsieur Bond (IRE)
Danehill Dancer (IRE)
Danehill (USA)
Mira Adonde (USA)
Musical Essence
Song
Effervescence II
Champagne Katie
Medicean
Machiavellian (USA)
Mystic Goddess (USA)
Palace Affair
Pursuit Of Love
Palace Street (USA)
---
HEAD:
Midline whorl upper eye level with an oviod shaped star conjoined through narrow stripe to broader stripe ending upper nostril and conjoined to right nostril by broken white mark.

---

NECK:
Whorl upper neck crest both sides. Midline throat whorl. Midline whorl lower third trachea, feathered down.

---

RIGHT FRONT:
Whorl lower third, rear, outer aspect of forearm, feathered down.

---

LEFT FRONT:
Whorl lower third, rear, outer aspect of forearm, feathered down.

---

RIGHT HIND:
White to mid fetlock, towards upper fetlock on rear aspect.

---

LEFT HIND:
Nil

---

BODY:
Whorl upper inner aspect of forearm, feathered up onto chest both sides.

---

ACQUIRED:
Nil.

---

PASSPORT IMAGE:
Link

---